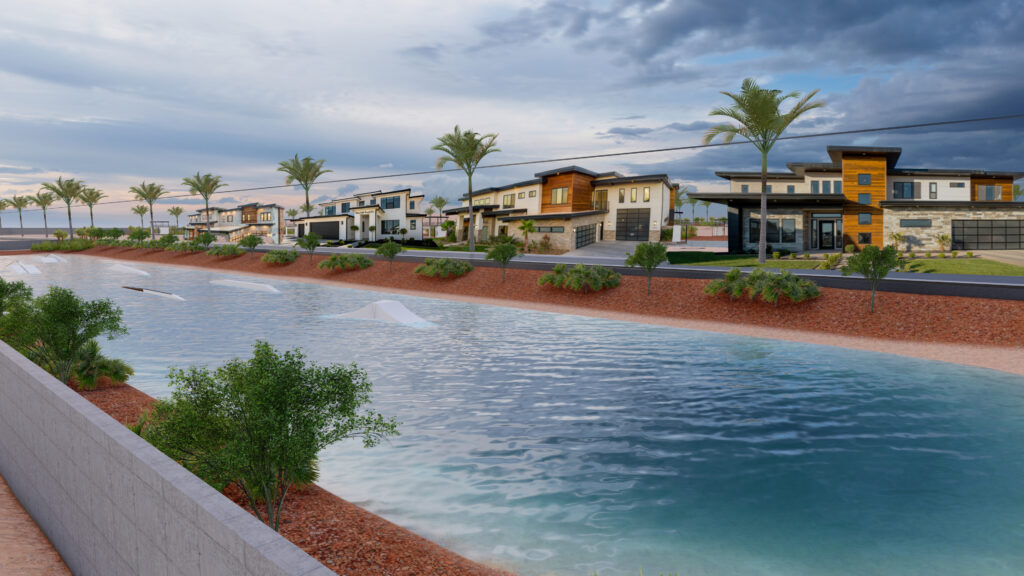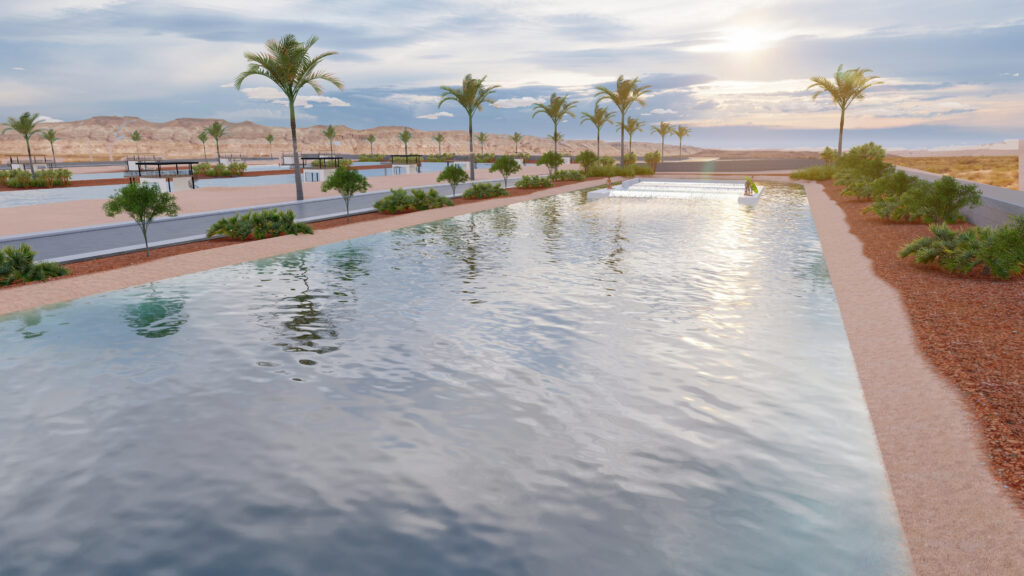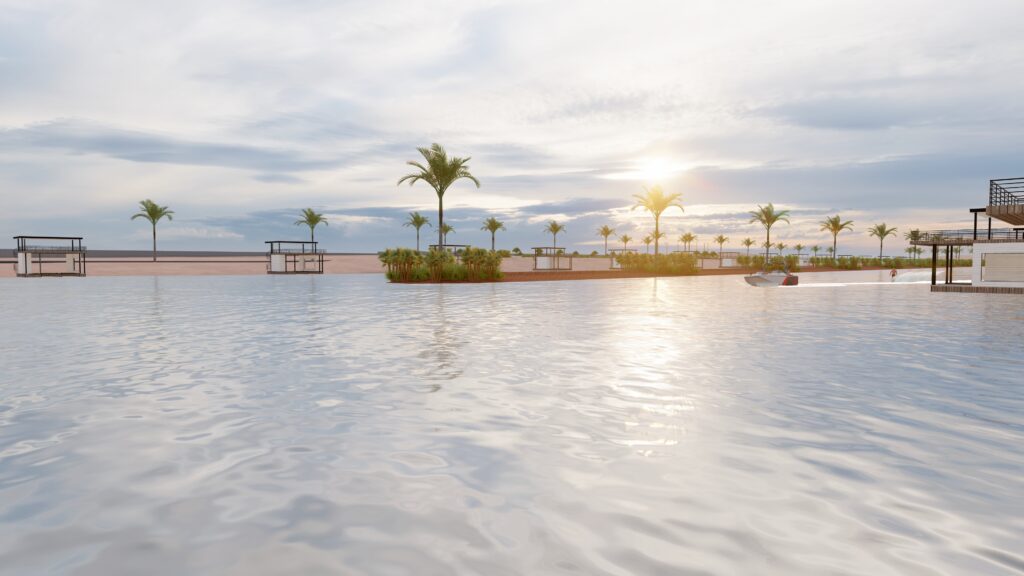 Located in the warm desert, this community will provide "Water," creating a unique atmosphere of private beachfront property with private docs. The community will consist of 59 individual building lots, three lakes, parks, and tennis courts. These lakes will be used for many types of recreation, including waterskiing, wakeboarding, surfing, paddleboarding, swimming, fishing, sunbathing, reading, dreaming, etc.
Lake Construction
Southern Shores is Washington County's first private sports lakes community in the majestic Hurricane Valley. The three lakes are engineered to remunerate water disturbance. The lakes allow two boats to operate contemporaneously without boat wake interference. The boat's wakes disappear against the 16:1 sloped shorelines, providing smooth water every pass. At Southern Shores, there is nothing quite like feeling the wind in your hair and the sensation of slicing through the glass-like water. Whether you are running the slalom course or just going for a casual cruise with the family, the unique downside is that you will never be able to blame your skiing performance on "choppy water" again!
The Dam
Southern Shores is unlike numerous other artificial lakes built on an utterly flat piece of ground. Southern Shores Lake's topography slopes ?? vertical feet from West to East. Building a natural lake, a dam must be engineered and constructed with the community's aesthetic, structural strength, and durability in mind. They were designing the dam results from a combination of efforts between the civil engineer, Geotech engineer, state dam engineer, the developer, and the contractor. A full-time inspector was present during the entire construction process. Compaction tests were taken on each eight-inch lift placed on the dam, verifying that the dirt is compacted to a minimum of 96%. The result: one damn good barricade was correctly built and will stand the test of time.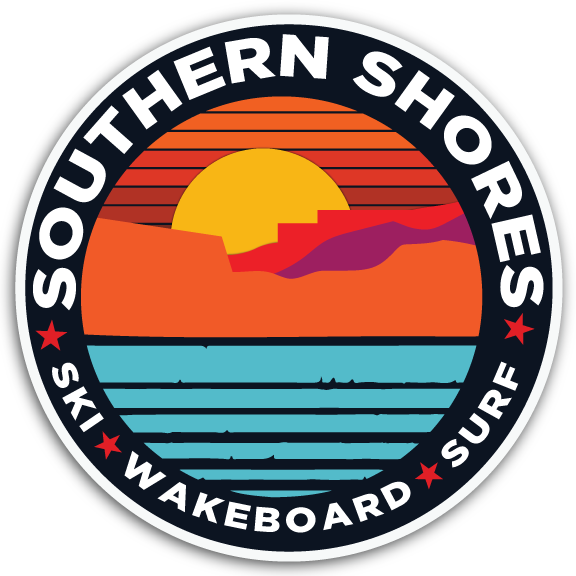 KYLE CLARK
DIRECTOR OF SALES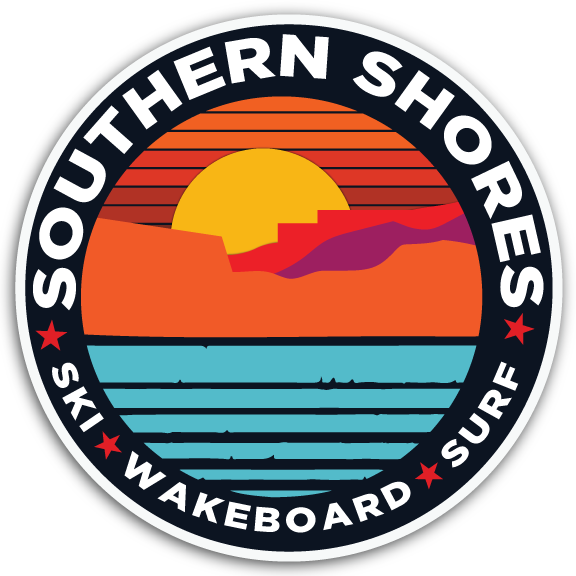 BRITTANY CHRISTENSEN
COMMUNITY MANAGER